Autonomous Vehicles & Micromobility workshop: Planning for Tomorrow's Mobility Trend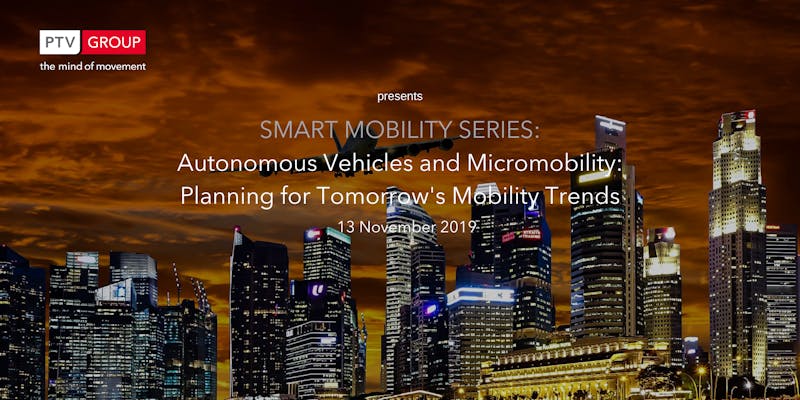 Urban Transportation is undergoing drastic changes, with many new developments. These include the entrance of transportation network companies and scooter operators as new actors in transportation systems, and automated vehicles as a potential new form of transportation. Combustion engines are increasingly being replaced by electric vehicles, while cities are strengthening urban slow modes like biking and walking to become more liveable.
Organized by PTV Group, the Autonomous Vehicles & Micromobility workshop will be held on 13th November from 8:30 am to 11:30 am at the Geoworks building. This workshop will demonstrate how the chances and challenges of these new developments can be tackled via models and tools used in the transportation planning process. New methodologies used for evaluation will also be introduced. To create appropriate framework and policies for a sustainable transportation ecosystem, these developments and their associated challenges must be directly addressed.
The latest release of of PTV Vissim and Visum 2020, PTV's traffic flow simulation software, will also be revealed, with special attention to modelling electric, autonomous and ride-sharing vehicles in the simulation tools.
Register for this free event here.